Escort Cologne
Welcome to our Escort Service in Cologne
Our Escort Agency is highly reputable and renowned in the entire North Rhine-Westphalia state. We have been providing our clients with an impeccable Escort Service for many years now, and we have gained our client's trust over the years and pride ourselves in continuing to serve them. Our agency goes above and beyond to deliver a high-class service to our respected clients. That is why our amount of returning customers is continually increasing.
Do you travel regularly? Or if it's the first time you are planning your visit to the fantastic city of Cologne and looking for a delightful female companion to make your stay unforgettable? We are here to make your visit as pleasant as possible by providing you with the most beautiful yet lively escorts this city can offer at the time, just according to your demand. We ensure to provide the best service possible, and you will be pleased with our quality/price ratio that we offer.
Whatever your heart desires, we have it on the list
Also, we will help you plan your visit to the fantastic city of cologne with all the stunning sites you can visit to take back unforgettable yet happy memories with you on your way back home.
From one to one rendezvouses for quick social catch-ups to intimate personal experiences, you will be surprised to know we have got it all covered for you. We will provide recommendations on how you can spend a memorable time in the city, accompanied by our pretty escort girls. You will find comprehensive touring information on our site. We pride ourselves on providing 100% privacy regarding all matters and details. Here we will begin with a little introduction about the fourth largest city in Germany.
The great city of Cologne
You can enter or exit the city from anywhere globally, using the International Airport of Cologne. Or you may travel from the International Airport of Dusseldorf – then you may benefit from the excellent railway infrastructure by taking a direct train from the airport to the city of Cologne. The distance between both cities is only 44 km, and it takes about only 23 minutes to reach cologne city from the international airport of Dusseldorf.
Upon contact, our Escort Agency provides a limo for pick-ups, too, along with our super beautiful escort models to welcome you to the city. If you have a passion for exploring new cities and prefer to drive by yourself, you can use the rent-a-car service. With amazing and easy to take directions on the highway, you can land in the city of Cologne without any discomfort.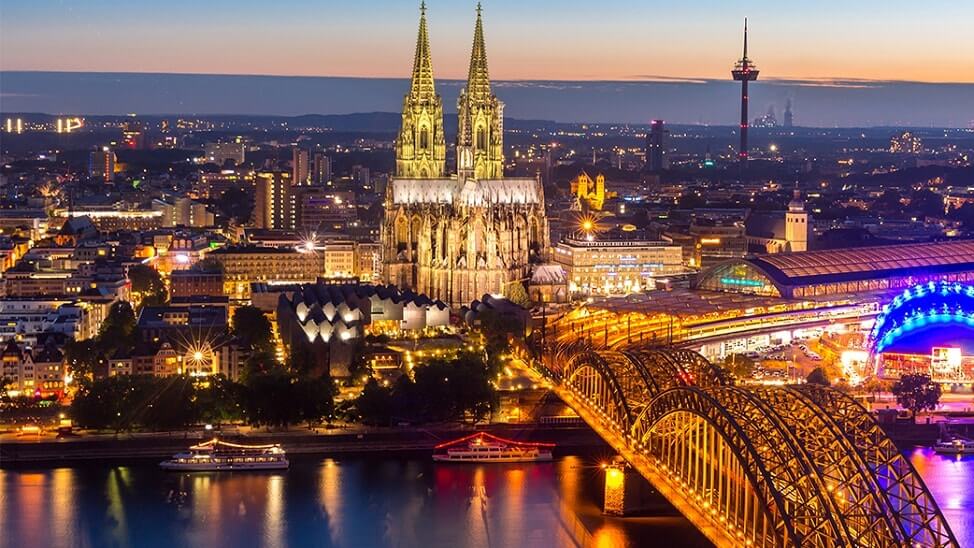 Cologne is the largest city of Germany's most populous federal state of North Rhine-Westphalia and the fourth-most populous city in German – one of the key inland ports of Europe, and it is the cultural, historical, and economic capital of the Rhineland. A recent estimate put the city's population at 1,075,935 residents.
There are migrants from Turkey, Italy, Poland, Greece, Serbia, Bulgaria, Syria, Russia, Iraq, and many other countries. This situation in our city enables us to possibly provide our clients with many options to choose from, our hard to resist escort girls of all ages and nationalities.
You will fall in love with this city at first sight
Make discoveries with as little fuss as possible since it's a very calm and peaceful city. Cologne became a religious centre of significance and an important centre of art and learning in the past years. Millions of people visit this beautiful city every year from all over the world. And if you genuinely seek elegance and class and want to make your visit worthwhile, then you have the liberty to choose from our extensive collection of the most beautiful escorts in Cologne.
If you want to take a relaxed stroll, you can go to the "love locks" on Hohenzollernbrücke (Hohenzollern Bridge), accompanied by one of our lovely escort models. Or you can take a walk through Cologne's old town, laughing at some silly jokes and enjoying the company of a humorous escort girl admiring the beauty of our magnificent city.
If you are a history lover or an art fan, you can even visit the museums and art galleries – it's so lovely to have someone by your side to share and discuss your thoughts. You won't get bored quickly as there are various things you can enjoy with our pretty escort models.
The streets of Germany's most beautiful city are known for their party atmosphere and incredible nightlife with people worldwide. Of course, the party girls from our escort agency will get the party started – be prepared to get a sneak-peak at the amazing nightlife accompanied by a party girl available at your disposal. If your shopping heart is coveting, you will find the best malls in Cologne. Our lively escort girls ensure to make your shopping experience less tiring and more exciting.
Essential information about our Cologne Escort Service!
We are confident that our high standards will meet your approval. Our client's safety is our utmost priority, and we run complete background checks on the escort models we hire, we properly interview our girls. If they can pass our high standards, we contact them for further collaboration.
Since our final argument is trust – we offer escort girls who are smart, trustworthy, well-mannered, and above all, beautiful, entertaining, and worthy enough for our gentlemen's companionship. The escort girls on our team are independent, young, working, college students – they not only have fresh faces but also smile on their lips, ready to spice up your evening.
So, are you still waiting for something? Get ready to turn your imaginations into reality by getting in touch with our Escort Agency! Meet the girl of your dreams and spend the most magical time of your life in this mesmerizing city. You can choose according to your taste as we bring to you girls from different nationalities, cultures with appealing physical appearances. They are a feast for the eyes – whether she's a blonde or a brunette, tall or slim, our escort models attract the eyes of everyone around.
City of Cologne with our escort girls!
We ensure once again, that discretion is our topmost priority, and you are in safe hands. We will be happy to serve you every time you contact us for queries or bookings. Probably you have already made a reservation and looking forward to your time in the city of Cologne, spending exciting moments with your elegant escort lady. We would like you to go through our guide once in case you need help with planning your trip to the most mesmerizing city.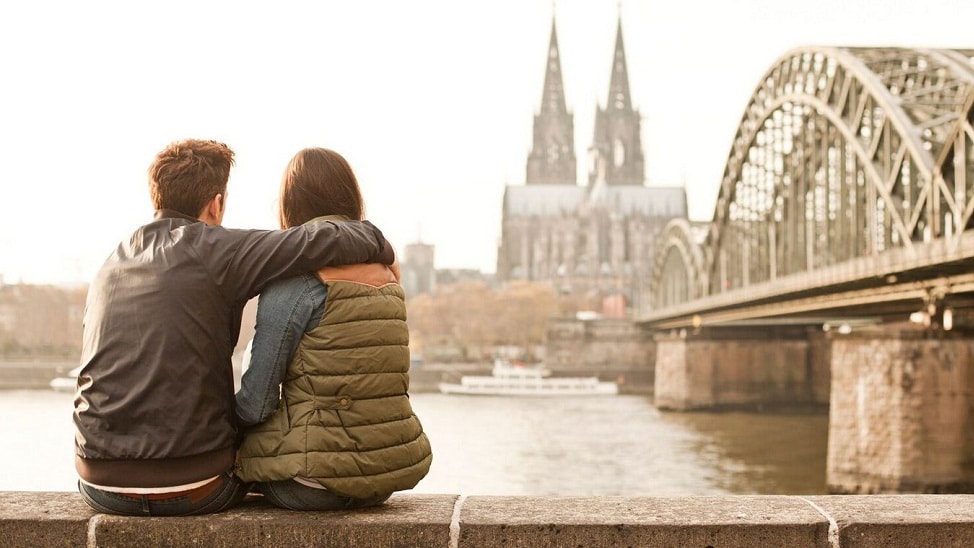 Let's see the most popular places to visit to make your stay as pleasing as possible. We recommend some places to make your trip less stressful and more enjoyable, accompanied by a stylish escort girl. We made a list of the places recommended by our escorts from Cologne – the best hotels for stay, the best restaurants to visit, the best bars for drinking and dancing, all the fantastic places along with your most favorite companion.
Contact us
We tried providing a detailed guide, recommendations from our beautiful ladies that can help make your visit to the city a super happening and memorable one. We are happy to help you, and we hope you have a pleasant stay. Feel free to contact us by Email or call us at 004915750797527 if you want to book one of our escorts from Cologne!