Some tips for being a professional escort model
Escorts girls are people who offer their company and their time to their clients and are paid in return. Their services are sometimes limited to accompanying someone to a restaurant or to a party, but they are also called upon for activities of a sexual nature. It is possible to be independent, but a good agency is generally reassuring, you must obviously take into account the laws of your country of residence. It is essential to behave in a professional manner and to minimize the risks by protecting yourself and shortening the meeting when you do not feel safe. Note: this article is for girls, but it is also for boys.
Easy steps to follow in order to become an escort girl
Part 1. Get Started
I – Contact a reputable Escort Agency.
If you are just starting out, your best bet is to be with an Escort Agency with an excellent reputation, so you will be safer than working independently. Speak with other escorts, search the internet, or contact a lawyer who advocates for the rights of people who work in sexual activity. Do not hesitate to contact different agencies before signing a contract, so you can choose the one you prefer.
An Escort Agency takes a commission on your earnings, but they protect you in different ways. She keeps your agenda, but above all, potential customers are screened so that your safety is best assured.
A quality agency will respect your limits, will provide you with a pleasant, safe and hygienic working atmosphere and will be able to answer all your questions. An agency providing a room can also ensure your safety within the establishment. She may also in some cases communicate with the escort girls to analyze the prospects.
II – Choose an attractive name.
You will not reveal your real name (nor your address). An original first name and last name will allow you to stand out. Before you decide, do some research on the internet to ensure that no one is already using this name or a similar name, as this will confuse you.
When you have chosen, you will always use the same one to find you easily. In some countries, sexual health exams can be done with your false name. This allows you to remain anonymous, protect your real identity as well as your privacy. The first names of escort girls are often quite identical. Having an original "last name" will make it easier for your clients to find you.
III – Create an internet profile.
Escort girls sometimes take care of promoting their services themselves. Go on the internet and look for reputable sites for escorts on which you can offer your services. Create a profile and briefly explain what you are offering in a friendly and warm manner.
Publish on different sites. Depending on the platform, you will need to provide more or more minor detail. You may sometimes be asked to mention your measurements, weight or the size of your bra cup. Pay attention to the laws of your country, in some you can talk about the services you offer, in others not! You thus increase your probability of finding customers.
IV – Take professional photos.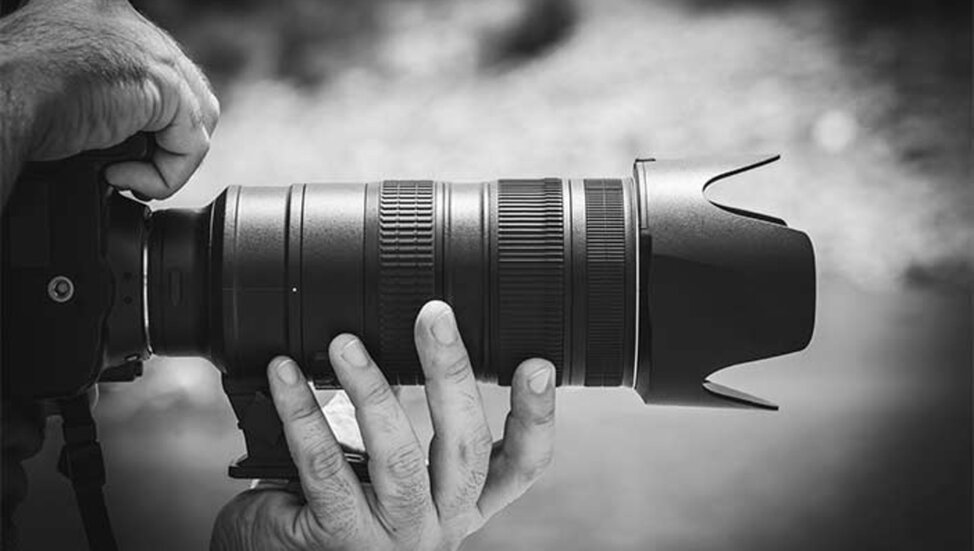 The images you use have a significant role, no question of taking a selfie in the bathroom with your phone! If you are in an agency, they will usually take care of this. If not, look for a professional and creative photographer to get a great set of photos.
You should typically show your face, although this is not always required. Without the face, you will be contacted much less. Most Escort Services have a photographer. Some can also offer you other services (webcam shows, photos for magazines, etc.). The pictures must be taken by a professional. He knows how to adjust the lighting to show you off, manage the shooting angles, the style that suits you best.
Part 2. Work following the law.
I – Learn about the laws in your country.
The laws concerning this kind of activity change depending on the country. There are also significant differences depending on where you operate. Prostitution can, for example, be prohibited while it is authorized to be an escort to accompany a client on outings without having sexual activities.
An agency will advise you on the legal aspects, and if not, you can contact a specialized lawyer. At the same time, take the opportunity to learn about your rights and obligations! You need to know what services you can provide, where you can work, and what information you need to disclose to the police when they ask you to.
II – If necessary, obtain a commercial license.
In some countries, you can only work as an escort girl if you have a business license or work permit. As with the previous points, your agency will provide you with the information, or you will need to speak with a lawyer specializing in the field.
If you need a license, do the legwork and fill out the forms. Then do not start working until you have received your approval. If you have a permit, you offer your services with the status of self-employed. In this case, think about insuring yourself, your retirement, and your vacation.
III – Pay your taxes. Hey, yes, who says income says taxes!
Find out before you start to be in good standing. You need to know how much to set aside for your taxes, how to pay them, where to file your income tax return. You will typically file your return once a year, like people who work in other fields.
Remember to find out about the items you can deduct as business expenses (travel, clothing, makeup, etc.). If you don't like doing this, hire the services of an accountant. You always have the option of getting in touch with a lawyer or an expert legal advisor.
If an escort is prohibited in your country and you are working illegally, speak with a legal advisor or lawyer to determine your best options.
Part 3. Work on a daily basis.
I – Dress professionally.
Whatever services you offer, it is essential to behave like a professional. If you have to attend an event with a client, find out about the dress code and wear appropriate clothing.
Always be on time! Whether you need to go to someone's home or meet the person at a restaurant, prepare with anticipation and don't leave at the last minute, you don't have to be late; it's unprofessional. For very chic events, along with or knee-length dress is best. For a more casual evening, you can have a backless dress. If you go to a client, you can dress sexier.
II – Always be polite and friendly.
Success in your escort girl career depends a lot on the way you behave. It is essential to be polite, courteous, and warm while keeping a certain distance (he is a customer, not your best friend). Have confidence in yourself and stay in control. Behave in such a way that the client wants to see you again.
Another way to build a good relationship with a customer is to listen to them. It depends, of course, on the person and the goal. Some people will be happy to talk with you and be in your company. Others will not be very talkative.
III – Get paid early.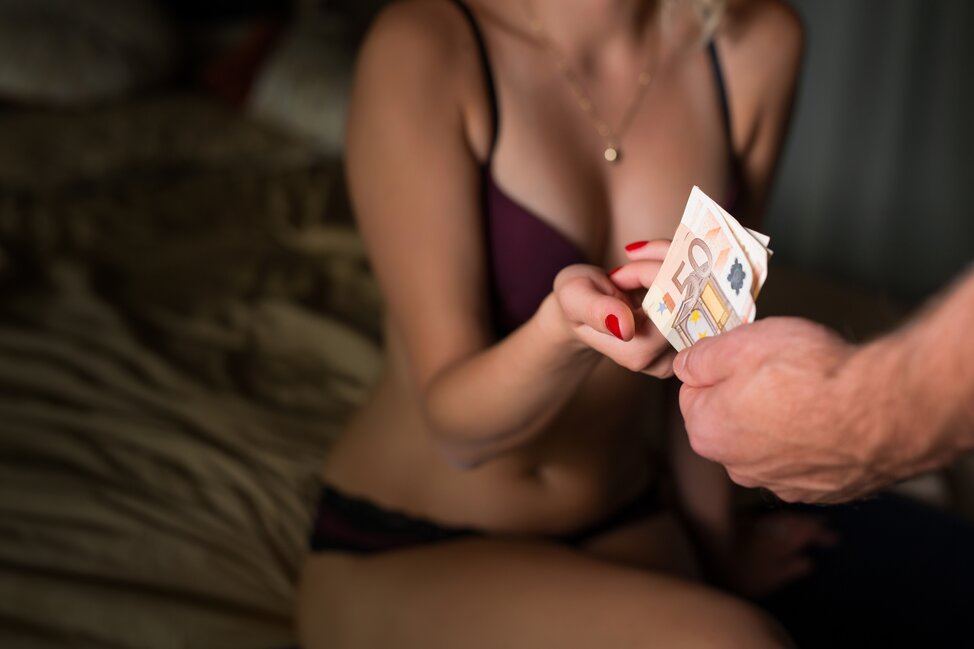 It is essential to get paid as soon as you arrive, especially with new customers in this profession. If you see someone regularly, your relationship will change. You can be paid in cash or by credit card.
If you go through an agency, payment will generally be made on their site when you make the appointment. If a new customer refuses to pay you first, your best bet is to leave. It is better to get paid when you arrive at someone's house, because if you don't, the person may then tell you that they have no money!
IV – Have confidence in yourself and set your limits.
If it hasn't been mentioned before, it's crucial to explain your limitations when meeting your client. The best is obviously to do it before meeting you to avoid an unnecessary trip. You must indicate your base price then the possible supplements according to the wishes of the person you are accompanying. Also, mention the time you will spend together.
Respect your limits and rules without letting yourself be manipulated. The rules can get relaxed with a loyal customer, especially if they are giving you gifts. And who knows, one day you may only have one "client"! If you don't want to do something, don't be afraid to say "no." You don't have to accept everything he asks of you.
Part 4. Stay safe!
I – Have safe sex.
Whether you use condoms for men or women, it is essential to protect yourself. A sexually transmitted infection is quickly caught! If you don't lubricate a lot naturally, a lubricant can be helpful so that the condom doesn't tear.
Before being penetrated or performing oral sex, play with the person's gender a bit to see any strange redness, suspicious pimples, or weird discharge. Some agencies check the health history of potential clients before any appointment with an escort.
II – Get medical exams 3-4 times a year.
Even if you only have protected sex, you should take several exams each year to ensure you don't have an STI. You can go to your doctor, a hospital, or a specialized center. In some countries, these exams are also compulsory when you are an escort girl.
Getting tested 3 or 4 times a year is only a recommendation. Agencies usually have rules about this. They will let you know from the start of your collaboration. During these exams, you will usually have a blood test and a test with a localized sample.
III – Take care of your overall health.
To be an escort, you must be in good general health, challenging to go on a date with a runny nose! Stay hydrated, eat plenty of fresh fruits and vegetables. Exercise to keep in shape. It will also help you stay in a good mood!
IV – Make friends in the profession.
This job can sometimes be tiring physically and mentally because "normal" people will tend to place you on the margins of society. Your sanity can then be put to the test. Talking with other escort girls in the same profession will help you keep your balance, especially when your spirits are low.
If you are not feeling well, take a vacation and analyze the situation. If you have serious psychological issues and have difficulty managing your daily life, make an appointment with a therapist or try joining a support group.
V – In case of insecurity, leave immediately.
If you find a client's behavior to be threatening, abusive, or violent, leave as soon as you can. Then notify your agency directly, and if possible, the police. If a client refuses to protect themselves with a condom, go!
You will probably have to pay it back, but this is much better than getting an STI or putting your life at risk if the situation is unhealthy. If you work for an agency that provides premises for you, there will usually be security guards on site.
Some advantages associated with escorting
The escort girl benefits from several significant advantages. In the first place, we will mention its ease in building up substantial capital. She could, therefore, easily convert to an entrepreneur if she manages her assets well. She also benefits from being connected with several personalities, which can also open other doors for her. We will also not forget the trips and additional bonuses (travel, stay in hotels, etc.) she enjoys. However, there are risks associated with the job. These relate in particular to the management of clients' temperament and the negotiation of the costs of the service. There is also the component about the psychological pressure experienced by the professionals of this corporation.